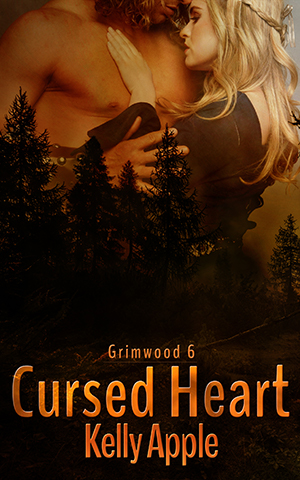 Cursed Heart
Amazon
|
Barnes and Noble
|
iTunes
|
Kobo
Release Date: April 25, 2018
Pages: 230
Genre: Paranormal Romance, Twisted Fairytale
Lorianne Grimm is a woman broken. Her children lost through thievery and curses, she retreated to the woods to grieve. Finally coming to terms with her loss, she emerged and was dealt one last blow… her husband had disappeared and she, herself, had been cursed to remain eternally young.

Unable to face her pain, Lorianne once again fled into the heart of the woods and tried for five hundred years to forget.

But lately there have been whispers on the wind that speak of great change within Grimwood. Magic is coming back to life and for it to properly take root Lorianne will have to take her place in the tale.

Hidden deep in Grimwood is a castle. The stories say only those with the purest heart will be able to find it and navigate the treacherous path inside. With all the hatred churning within her for what was done to her family, Lorianne hardly considers herself pure. But the whispers tell of one last thing, a Grimm who was cursed into an enchanted sleep nearly five hundred years ago after losing his family. A Grimm who only waits for his lady love to awaken him.

For the chance to be with her husband again, Lorianne will follow her heart and risk everything. Including her life.