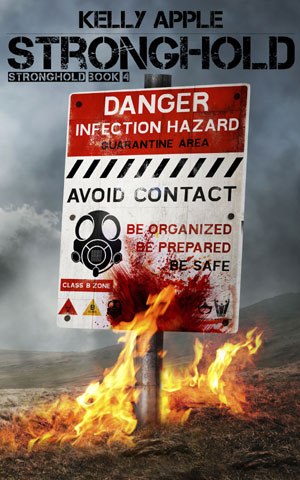 Stronghold
Release Date: coming soon
Genre: Post-Apocalyptic Romance
Liss and Drew. Sarah and Marcus. Emma and Gavin.

Against the odds, they all survived the harrowing outbreak that turned normal people into ravenous zombies. Now they're leaving the relative safety of the apartment complex to travel to Drew's mountain stronghold and dig in for the long haul.

Drew is determined to keep Liss safe no matter the cost.

Marcus needs to know if his and Sarah's families survived.

Gavin only wants to make sure Emma and her baby are protected.

They're an unlikely group, drawn together by luck and a willingness to trust those they hardly know. But the road to safety won't be easy. The world has changed and it's either adapt or die…

…and none of them are ready to die.