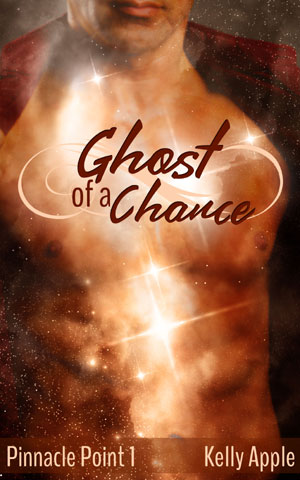 Ghost of a Chance
Amazon
Release Date: November 26, 2015
Pages: 35
Genre: Monster Erotica, Paranormal Romance
When he was alive, Chance Harker was stuck in a boring job and a relationship that was going nowhere. Now that he's dead, a whole new world has opened up for him.

He has a challenging job with a PI firm, his run of a swank hotel, and plenty of interesting people to keep an eye on. The only thing missing from his afterlife is great sex. Hell, he'd settle for mediocre sex at this point. Any sex at all, in fact.

Finding out the research facility run by Pinnacle Point Pharms is looking for those with strange and unusual sexual issues, Chance decides to check it out. Because if a sex clinic with supernatural ties can't help him get a little nookie, he'll have to resign himself to an eternity of unfulfilled desires.

And no self-respecting ghost wants that.

Warning: This book contains a horny ghost who tends to go invisible at the worst possible moment, a woman with exceptional flexibility, and a box of powdered donuts. The break room will never be the same again.